Team members across Ireland took part in two exhilarating charity abseils this past May. Scaling the heights Smithfield Tower in Dublin and Thomond Park in Limerick, vital funds were raised for Ronald McDonald House and the Jack and Jill Children's Foundation.
Ronald McDonald House Ireland Charity Abseil
Six brave team members abseiled down the 60 meters high Smithfield Tower to raise funds and show their support for Ronald McDonald House Ireland.
All donations raised help Ronald McDonald House keep its doors open for families of seriously ill children. Well done to Noel, Daryl, Feidhlim, Michael, Robert and Dawn for taking on the abseil challenge.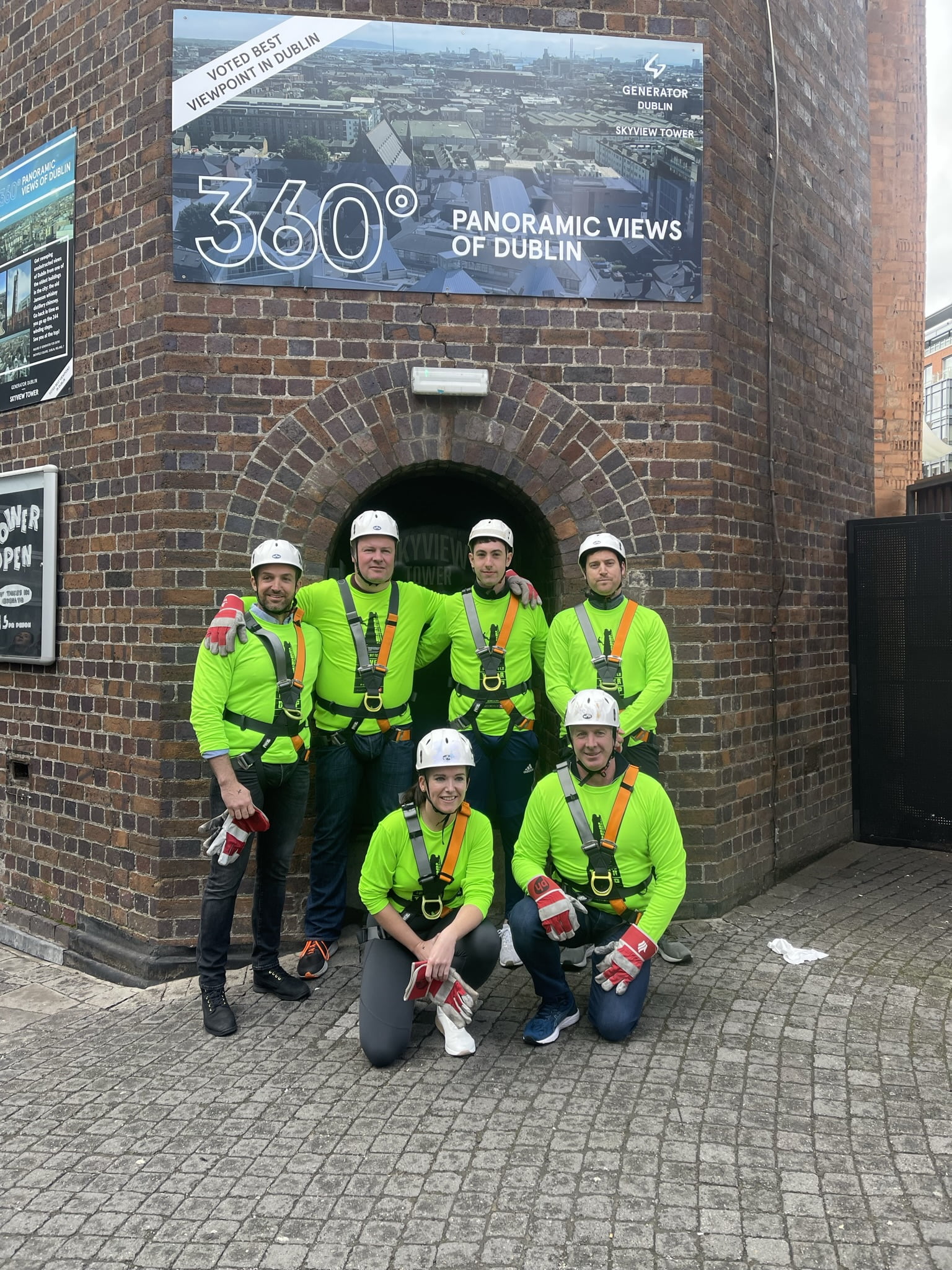 Jack and Jill Children's Foundation Charity Abseil
In Limerick, team members abseiled over 140ft from the top of Thomond Park to raise funds for the The Jack and Jill Children's Foundation.
It was an exhilarating experience for the twenty participants, which included some of our trade partners from our Limerick Pharma project. We are very grateful to everyone on the project for supporting the team.
Thanks to the generosity of those who supported us, we were able to make a contribution of over €10,000 to the Jack and Jill Children's Foundation, which provides in-home nursing care and respite support for children up to the age of 6 with severe to profound cognitive delay.
"€18 provides one hour of nursing care in the home, and we hope our participation and fundraising for this event can make a difference for the children and families supported by Jack & Jill"