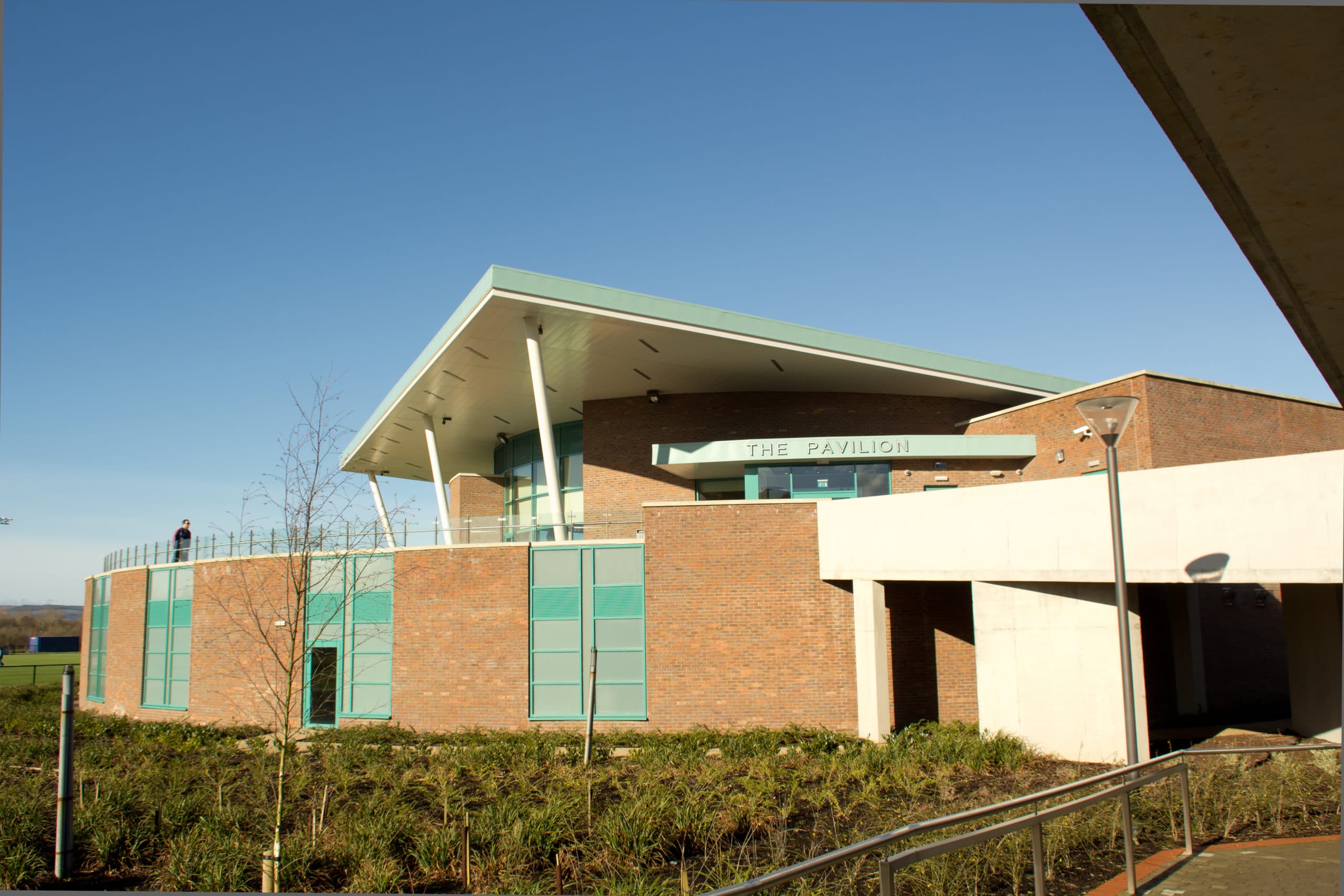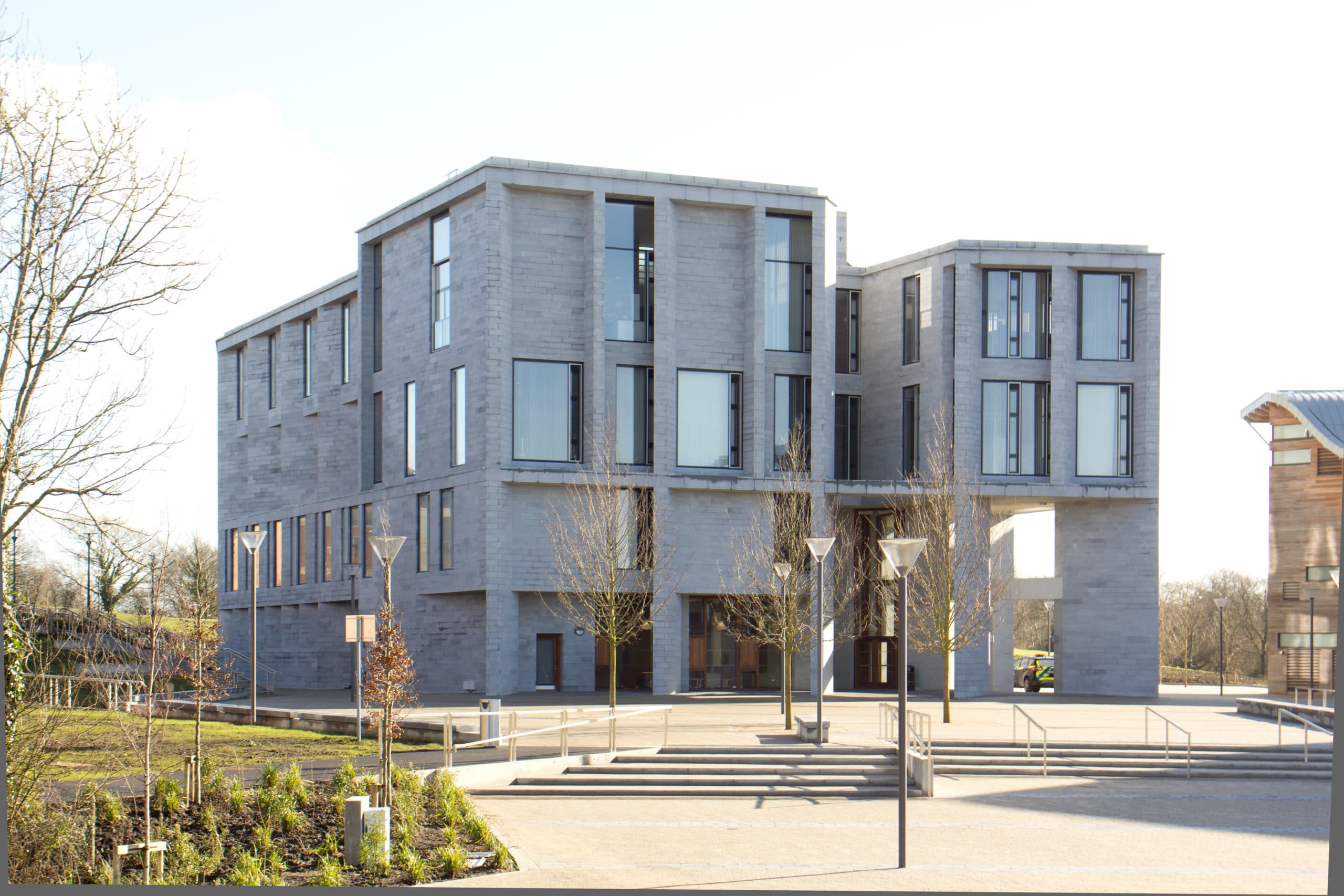 PJ Hegarty led the project to construct a new suite of campus buildings comprising a medical school, three blocks of student housing, and a canopy/pergola housing a bus and bicycle shelter. The site was tastefully landscaped to create a communal piazza using Irish Blue limestone paving and wall-top seating. The finished project was shortlisted in 2013 for the prestigious RIBA Stirling Prize.
The Medical School is the centrepiece of the project around which the other buildings are loosely anchored. Its four floors span 4,295 square metres and house a public-use foyer, a café, a lecture theatre for 150 people, laboratory and seminar rooms, and toilets. The building stands on a foundation of piles with ground beams and pads, upon which an in-situ concrete frame was formed.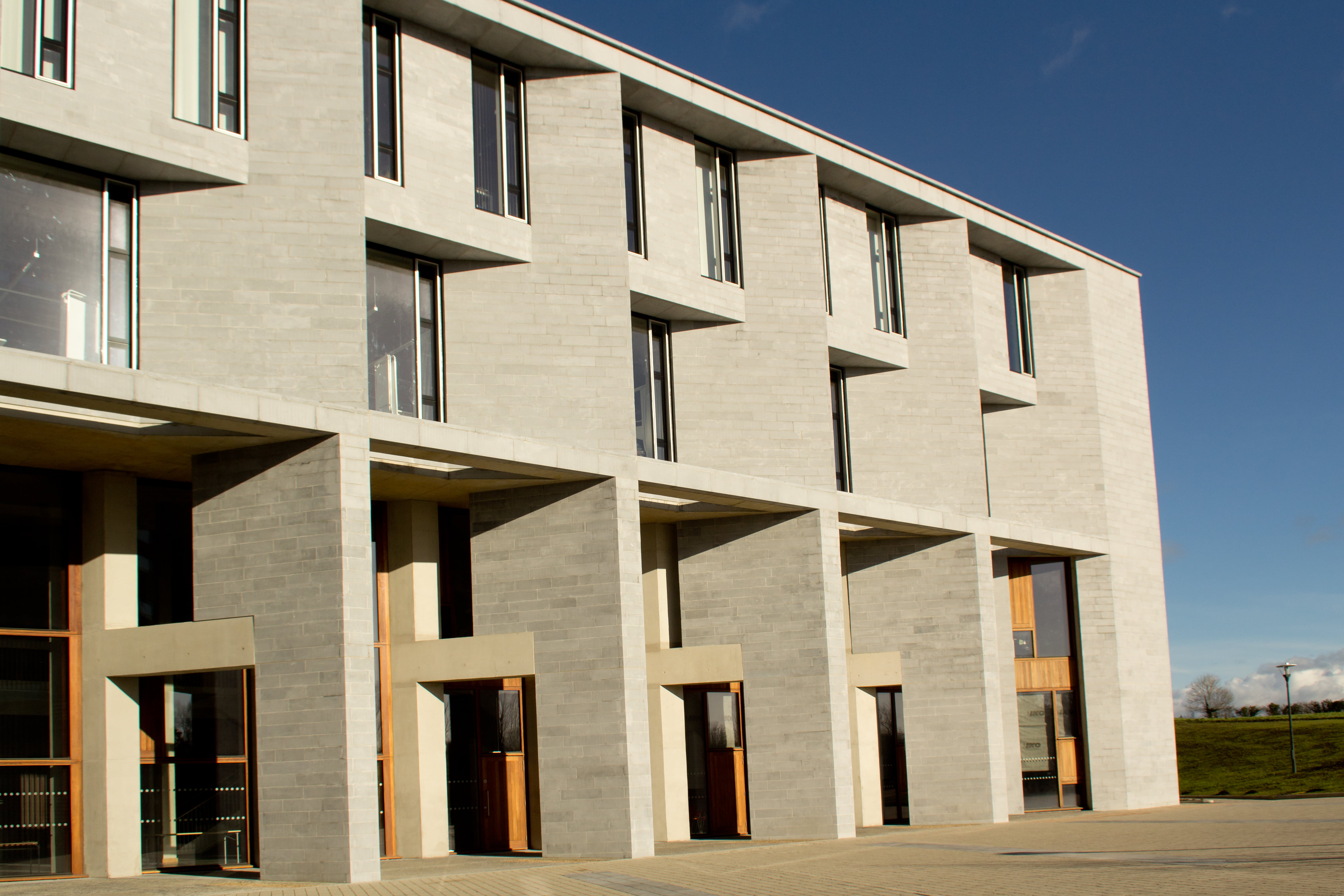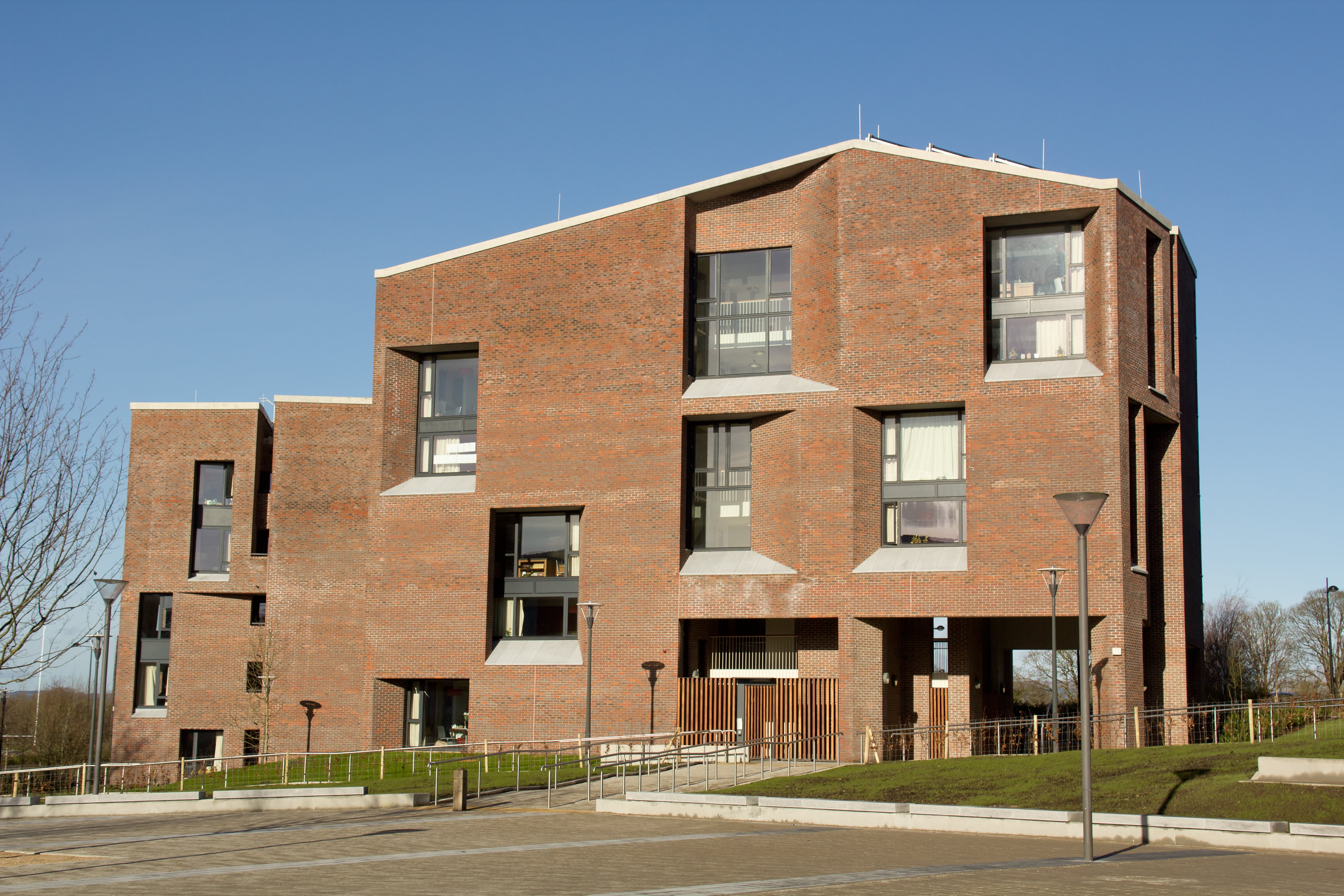 Limestone cladding formed the outer leaf of the external cavity wall with a blockwall inner leaf. Glazing to the ground floor was of a structural timber nature with aluminium used on the remainder of the building. The roof was constructed with in-situ concrete and was modulated to light multiple spaces, including the central circulation space, the clinical skills labs, the corridors, and a roof terrace. All levels of the interior are linked with an open iroko timber stair, which connects the primary spaces and was designed as a social space.
The accommodation is spread over three separate buildings ranging from five to six floors with a total combined floor area of 3600m2. These contain 22 four-bedroom units and six two-bedroom units with the entrance to each block via protected archways, while large gateways open into the entrance courts of the blocks, where stairs, lift, bicycles bins and laundry facilities are housed. Remaining external work consisted of more than 7000m2 of hardscaped paving comprising various walkways, with a large sloping piazza area to the front of the four buildings.