The stadium's symmetrical grandstands, supported by 150m long trusses, is now a much-loved feature of Limerick's skyline.
The new covered East and West stands were built either side of the pitch, and while the North and South Terraces were left untouched, surrounding access and lighting was improved.
The East Stand contains the main reception, museum, dressing rooms and all corporate facilities, including executive boxes and conference suites. The West Stand contains additional dressing rooms, UL Bohemians Rugby Club and the Supporters' Club Bar.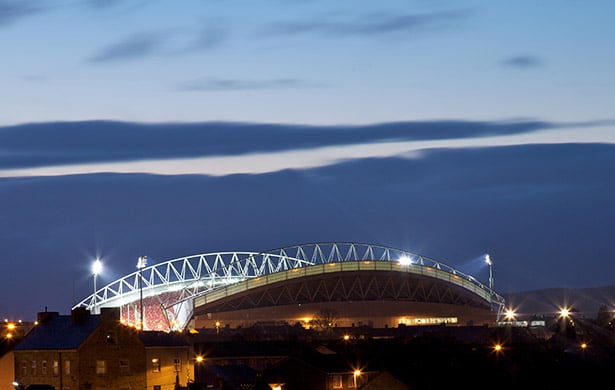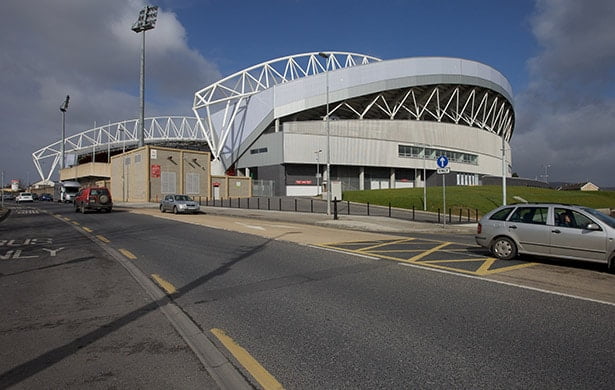 Thomond Park offers excellent entertainment facilities, with a total of 14 bars and refreshment outlets, and new conference and banqueting options can cater for events with more than 500 guests.
The Thomond transformation took 20 months of construction — without interrupting Munster's path to Heineken Cup glory in 2008. Munster played their first match in the new stadium against Glasgow on October 4, 2008.