The restoration work won the Heritage prize in the 2009 Opus Architectural and Construction Awards, and now forms part of the Áras an Uachtaráin public tour.
We took a meticulous approach to restoring the historic structure. The wrought iron frame was dismantled into small pieces, with each individually tagged and identified for exact replacement. An offsite workshop was used for sandblasting and repairing each piece, while retaining its unique mould. The components were then reassembled to form separate sections of the main frame, and finished with six coats of specialised iron oxide and urethane paint finish.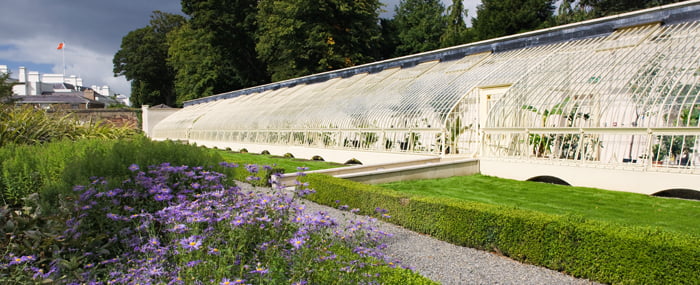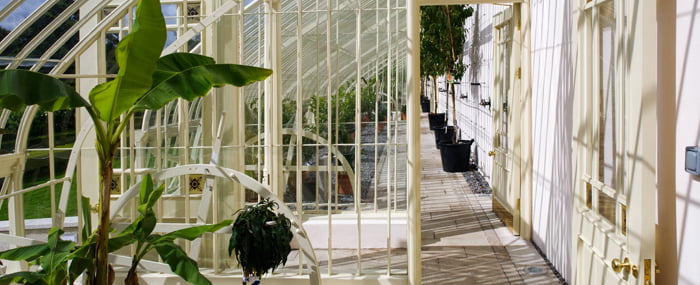 The frame was re–erected onsite, followed by glazing and fixing of ancillary items such as roof lights and window opening mechanisms. Site works involved strengthening the existing lime plastered rubble walls and replastering in lime, while maintaining the wall's unique contours and existing arches. The project was finished with new walkways, footpaths, feature granite watering points and feature lighting.