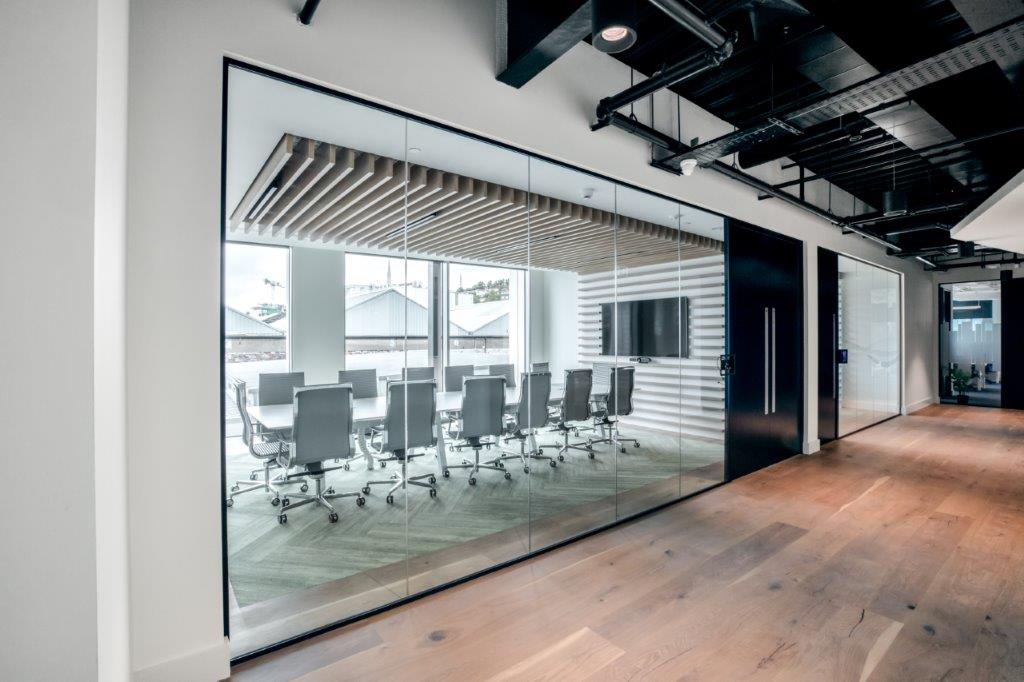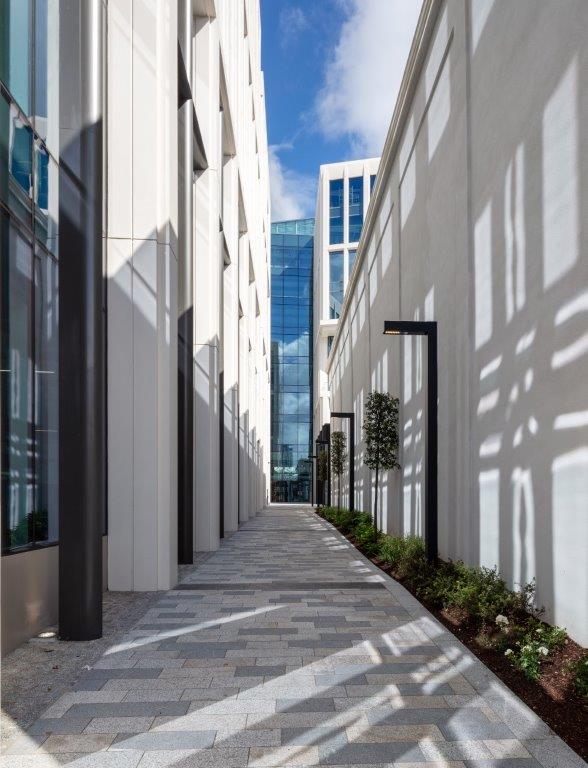 Penrose Dock won Building of the Year in the Large Office category and the Overall Building of the Year at the Building and Architect of the Year Awards 2021. The development was also nominated at the Irish Construction Excellence Awards 2022.
The project involved the demolition of existing buildings, including the safe removal and disposal of asbestos. We also removed abutting structures on a listed building, the former City of Cork Steampacket Offices (Penrose House) according to strict regulations, and included refurbishment works with full window replacement and improvements to the external façade.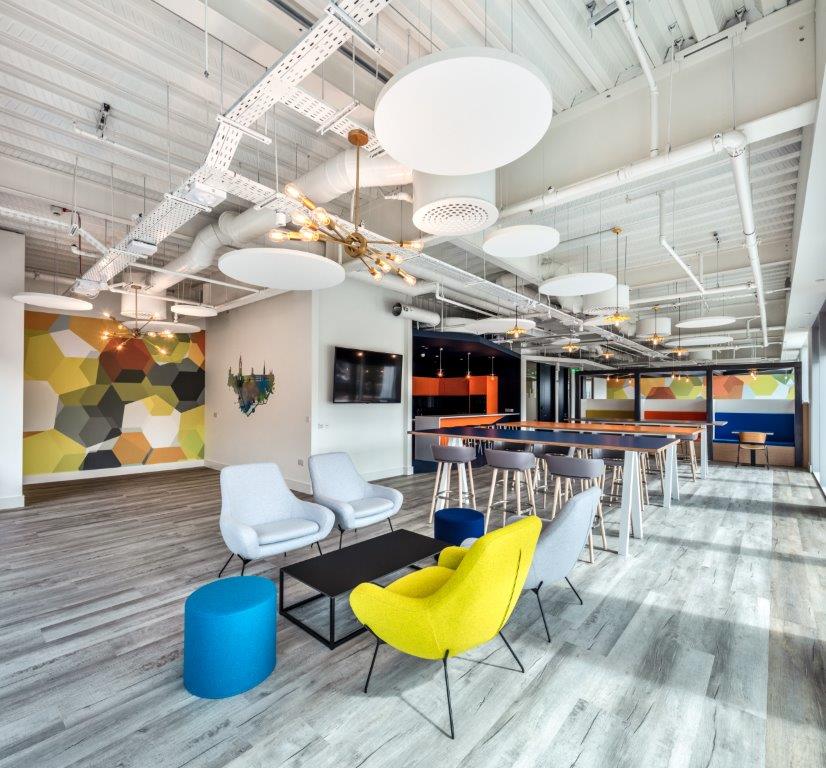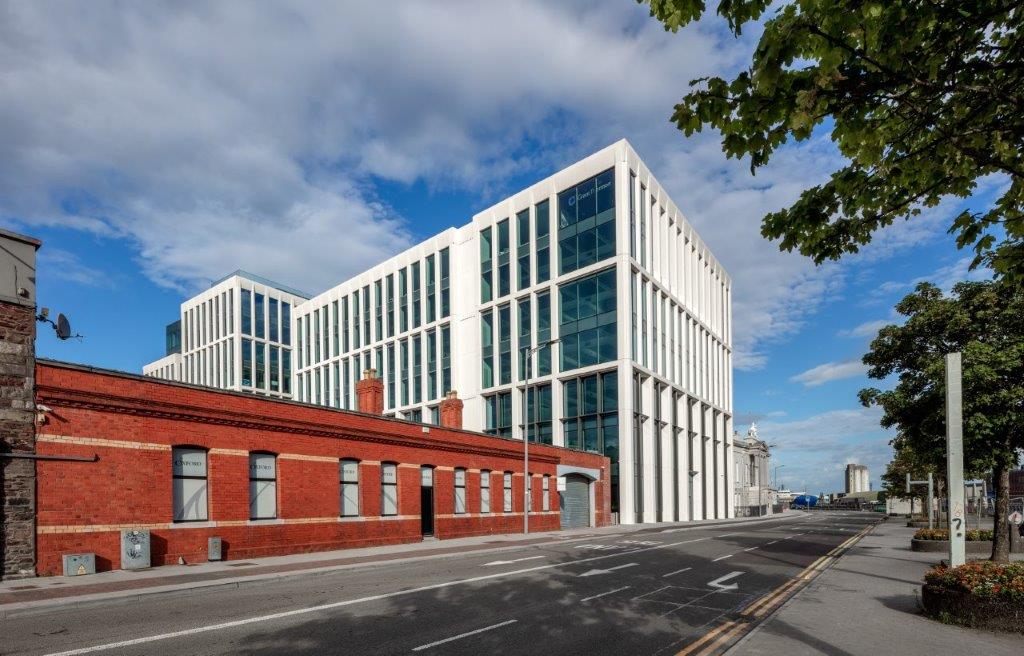 The superstructure of both buildings was off-site fireproof painted steel frame and composite metal deck floor slabs. The façade comprises reconstituted architectural precast panels with curtain walling and punch windows. We used a precast concrete solution for all stairs and lift cores from lower basement to roof level to both buildings, with early coordination with Schindler Lifts and service contractors.
The landlord fit-out for both buildings comprises the main visitor reception area with access control barriers, and oak and feature plastering panelling, natural stone, porcelain tile and carpeted floor finishes and striking artistic features. Every floor has separate male, female and accessible toilets in compliance with DAC requirements.