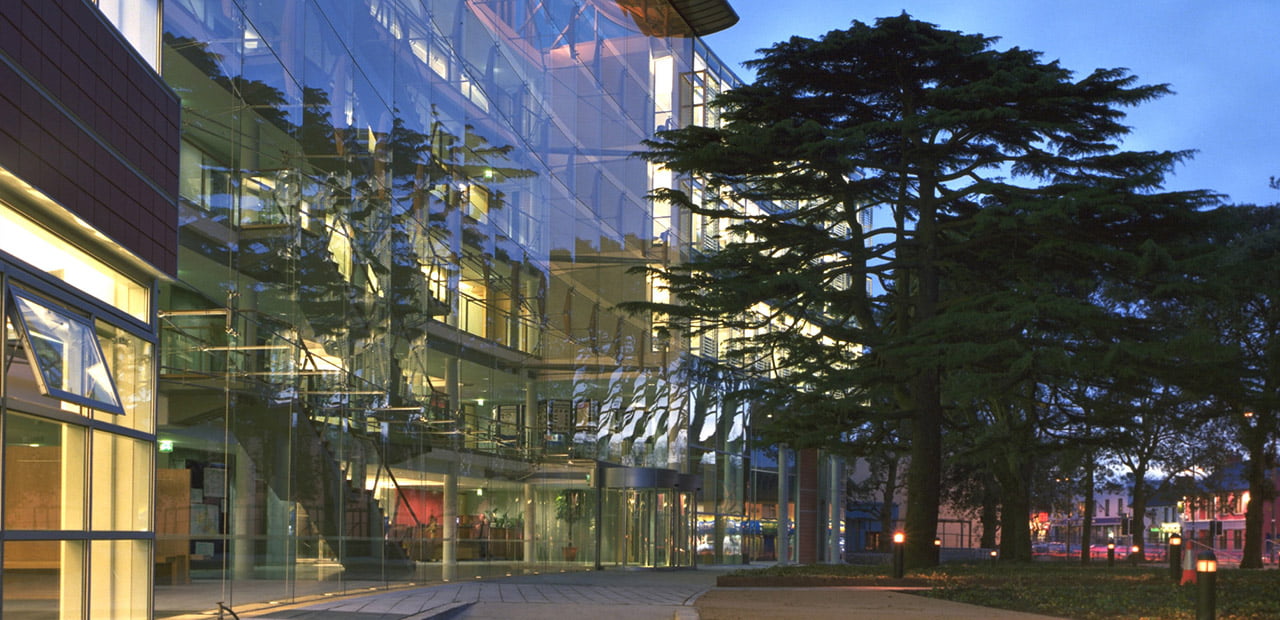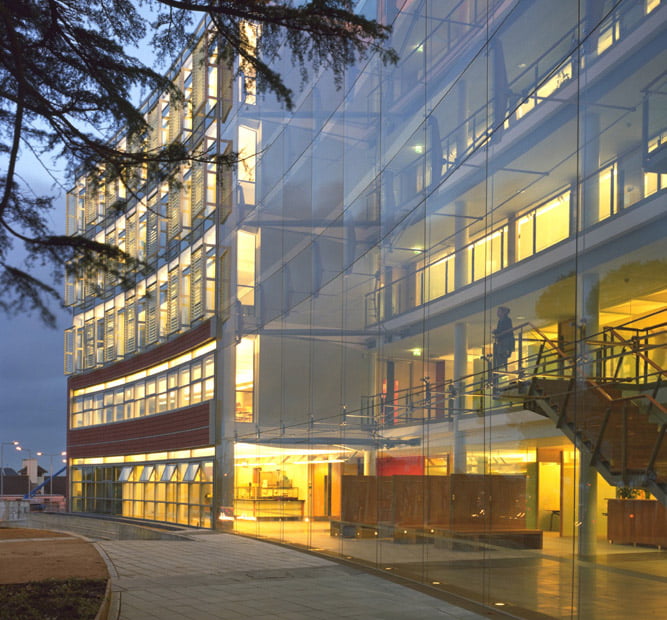 Unconventional techniques similar to that of boat building were used to fabricate the double-curved fibreglass and concrete moulds. The result is a unique and award-winning seven-storey structure completed with a cable-supported glass façade, curved concrete soffits, and a high-quality finish.
Fingal County Hall provides a quality local government environment for both employees and visitors that is built on low energy principles. The building has been lauded for demonstrating critical design and construction coordination, and for a clear commitment by the developers to create a unique building. The curved atrium space, embracing the immediate landscape, is formed by a five-storey glazed wall and a parallel structure of high quality concrete soffits and columns. Three rectangular open plan office bars with landscaped spaces between provide an innovative office environment using natural and reflected light and environmental management.
An existing crescent of tall Holm Oak trees and a striking 150-year-old Himalayan Cedar were integrated into the design, which give the County Hall both civic scale and emphasise the minimisation of environmental impacts that was fundamental to the project's sustainability goals. Fingal County Hall has been cited as a forerunner for future ecologically-sensitive office development. It was nominated as the "Irish Building of the Year" by the Irish Times and won a special public poll in the RIAI triennial gold Medal awards.